Spend Your Time


Managing Your Business

Instead Of Your Prices
Powered by the leader of digital pricing, discover how thousands of small business owners save time and money with the tagr Digital Price Tags.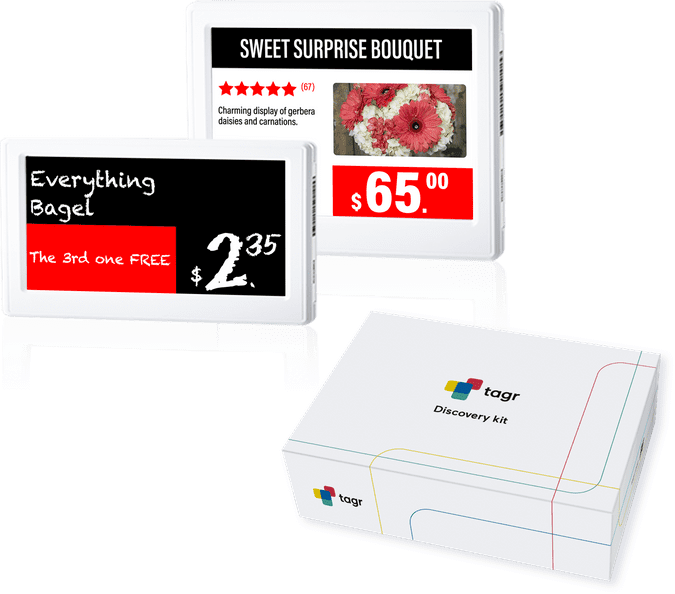 Never change a price tag again!
Our cloud connected tags will reliably display the correct price and information for your customers at the shelf working seamlessly with your existing POS system.
Spend more time with your customers!
Once connected, small business owners can manage their product information displayed on their digital price tags in real-time from anywhere using the tagr Digital Tags app.
tagr connects to your POS
tagr offers small business the ability to streamline their pricing process. tagr Digital Price Tags seamlessly integrate with all POS integration page vendors so that syncing of product prices, references and stock data is automatic.
What our customers say about us


These tags work seamlessly with our POS system.

Bike Shop in Nashville


Excellent customer service, always available to answer our questions.

Flower Shop in NYC

These tags make linking our online store with our physical store so easy!

Local Grocer in San Francisco